One-to-one counseling where I will try to help you learn how to find joy in all happenings of life
BREAKUPS
DATING
FAMILY CONFLICTS
SELF-DEVELOPMENT
SELF-ESTEEM
Couples counseling is for those who are looking to solve interpersonal conflicts and improve relationships.
CREATE SHARED GOALS AND VALUES
DEEPEN EMOTIONAL AND SPIRITUAL CONNECTION
INCREASE AFFECTION AND INTIMACY
REBUILD TRUST AND FRIENDSHIP
REPAIR PAST WOUNDS

If you are having personal issues within your family structure, then family therapy might be the right choice for you.
WHAT IS FAMILY COUNSELING?
WHY AND WHEN DO YOU NEED FAMILY COUNSELING?
TECHNIQUES AND TYPES OF FAMILY COUNSELING
BOWENIAN TREATMENT
FUNDAMENTAL TREATMENT
Top Family Therapist in Orange County, CA
Sara Fakhraei, LMFT
As a Licensed Marriage and Family Therapist in Orange County, I have helped many couples and individuals for many years. My goal is to bring peace and happiness to couples and individuals.
Marriage Counseling and Couples Therapy Services in Orange County, CA
Mental illnesses require robust treatment plans, which generally include a combination of therapies and medication. Fortunately, therapies work wonders for people suffering from stress, anxiety, and other mental health issues.
If you want to make a transition from a stressful and depressing life to a joyous life, you need to consider counseling. It heals your mental and physical health. Regular counseling sessions have the power to change your thought pattern, your perspective on life, and your behavior. You can feel this change after every therapy. We have a team of professional therapists who specialize in family, group, individual, and couples therapies. Here are the services we offer at Couples Therapist OC in Orange County, California.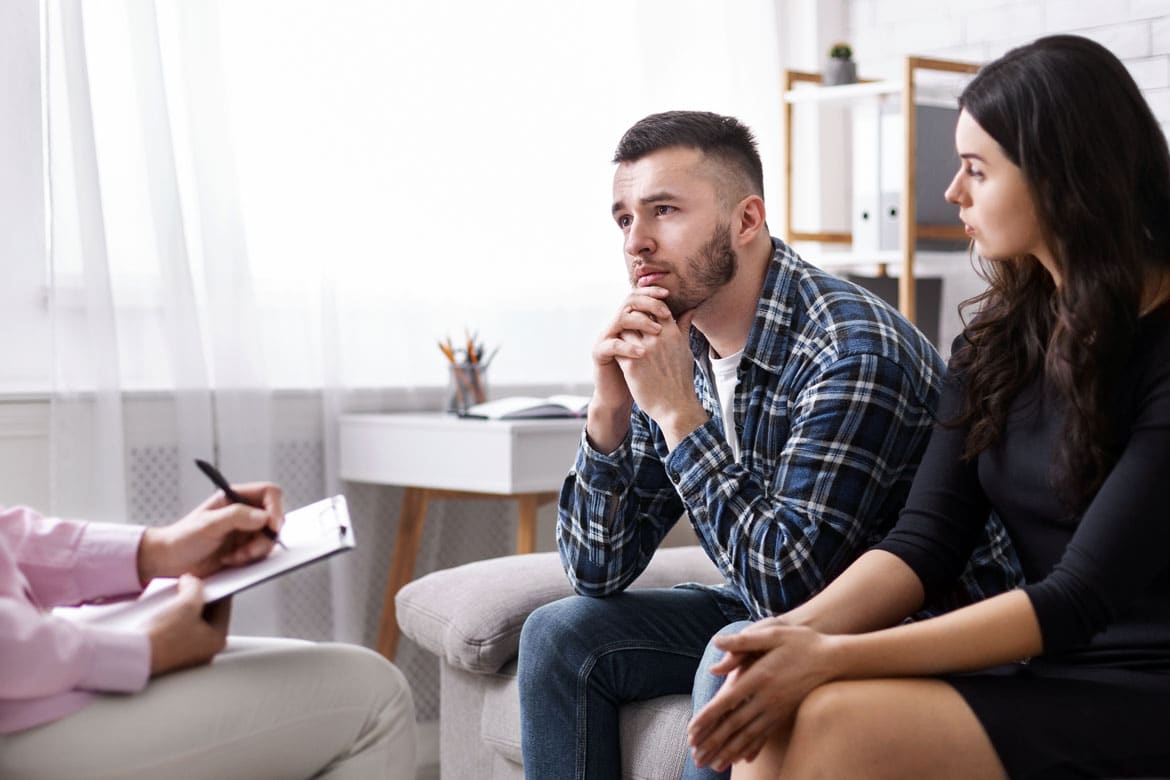 Counseling focuses on the underlying cause of the conflicts between family members. The therapists do not see people as an issue; instead, they focus on figuring out the best solution. The family counseling therapies are for families experiencing trouble with their kids, parents, spouse, and other members. We help you in three ways:
Improve communication between the family members
Identify the cause of conflict and figure out a way to resolve them
Build a better and healthier home environment
We believe that communication can fix any problem. And, for effective communication, kids and parents need to have a good relationship. The problem can be the repeated pattern of annoying behavior or a one-time conflict that has reached a point where the family members are ready to leave the house.
Therapy is the best way for families to recover from a traumatic experience, such as the child's death, substance misuse, mental or physical violence, infidelity, and other homegrown maltreatment. The treatment usually varies depending on the issues you have been experiencing as a family. For instance, if the whole family is disturbed because of a teenager misbehaving, an individual therapy session might be needed for the child, in addition to family therapy in a group setting.
Fundamental family therapy is the most popular option. In this setting, the family members are asked to communicate the problem in front of a therapist, find the root cause of the conflict, and see the situation from others' perspectives. In most cases, the family members resolve the issues with communication.
The therapist intervenes when the family experiences any problem resolving the matter. The biggest advantage of family counseling is the strengthened bond. It unites the family members and brings peace. You can start living a normal life after your family issues are resolved. Not only does it give you a happy family environment, but therapies can improve your mental health and focus by giving you peace of mind.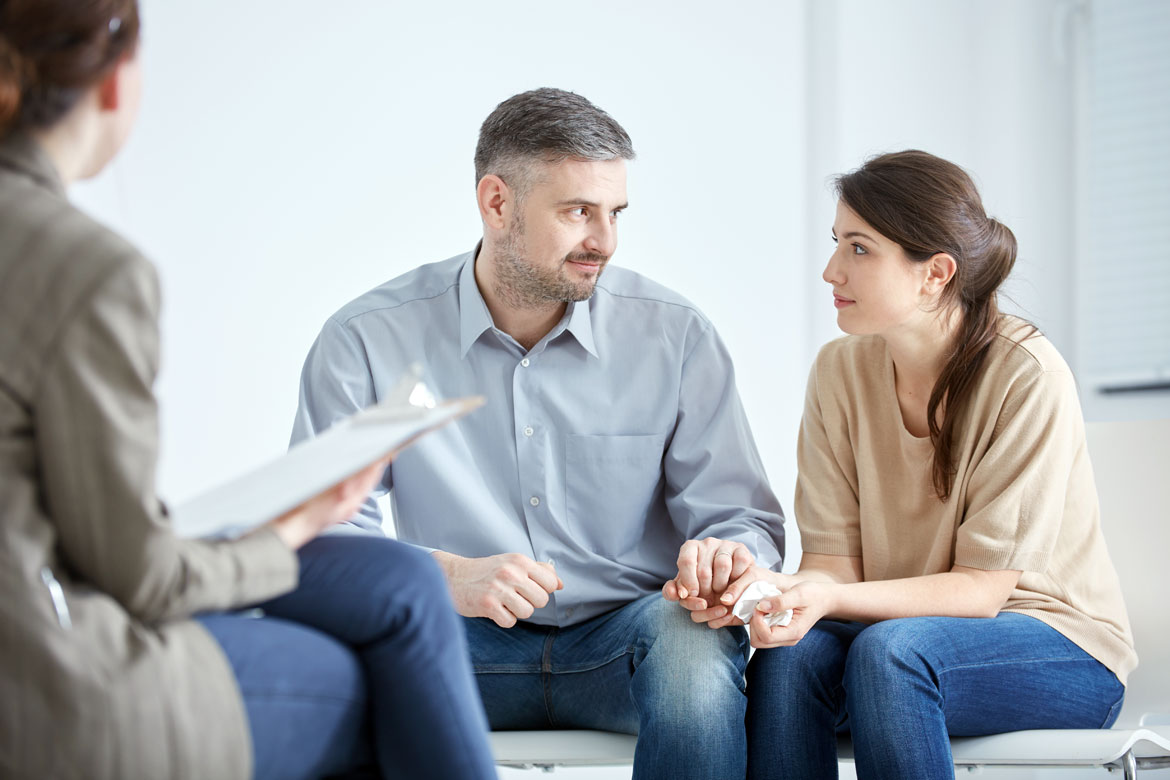 Do you notice a change in your romantic life? That's normal! Every couple faces relationship issues at some point in their marriage. A 10-year old couple may still love each other, but the romance fades, and things get complicated as you have more responsibilities. Financial stress, kids, and household responsibilities can take a toll on your mental health. As a result, people take it out on their spouses.
If the small arguments turn into conflicts, it is probably a sign you should consider couples therapy. We have therapists offering marriage counseling in Orange County to couples having a hard time making their relationship work. Do not wait for things to escalate or reach a point where parting ways seem the only viable solution to the day-to-day drama. Remember that you can reconnect with your spouse, solve any kind of conflict, and build a stronger and better relationship. It is possible only if you want to make the relationship work.
We help you:
Forget the past wounds
Rebuild your trust in your partner
Improve communication
Improve emotional, physical, and spiritual connection with your partner
A few couple therapy sessions will help you identify the causes of the conflicts and understand the situation from your partner's perspective. All you need is a place where you can discuss your issues and understand the root cause of the problem. We provide you with a confidential and safe environment to connect with your spouse and communicate the problem.

Being happy is a choice, but people can't control their mental health and thoughts. There are times when you feel so elevated that life looks pretty easy and smooth, but at times, things get tough. From career issues to relationship problems, everyone experiences ups, and downs in life. People can motivate you to move on, but a few motivational quotes and inspirational messages do not offer a long-term solution to your anxiety and a more serious mental health condition, such as depression.
You cannot fight depression or wait for it to go away on its own. Depression and anxiety are serious mental health diseases that need treatment. Getting counseling for your mental health must be the last thing on your mind, but remember that a mental illness is as bad as a physical injury. Just like how you can recover from any physical illness, you can fight mental health issues with professional help. Individual therapy is the answer to your mental health problems that occur due to a traumatic experience, a death of a loved one, breakup, financial stress, and depression due to any reason.
We understand how you want to go back to your normal, happy version and enjoy things as you did before. Our therapists do everything in their power to help you understand your emotions. The goal is to bring a change in your thought pattern and make your life more positive. Whether you need help building confidence or having trouble sleeping and working due to stress, our therapist can help you recover from just about any mental illness in the most efficient way. We are positive that you will start noticing changes in your perspective, lifestyle, confidence, sleep, work, and all aspects of life.
Therapy might not heal you overnight, but it reduces your stress and speeds up your recovery!
If you are looking for couples therapy and marriage counseling in Orange County, California, please contact us for an appointment.



ONLINE SESSION
Book an Appointment Today
If you are looking for help with your life problems whether it be yourself, your partner, or your family, then book an appointment with me today or give me a call at (888) 440-6738.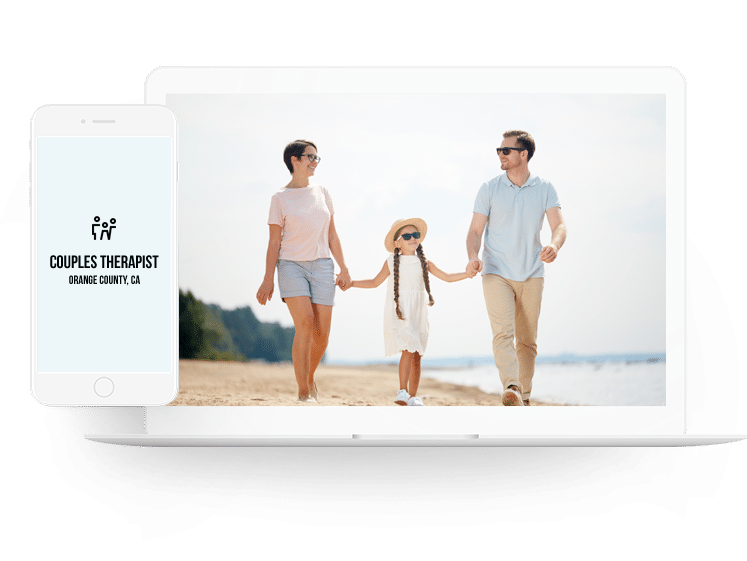 Real Clients, Real Testimonials
"Her approach, patience, and kindness have helped reshape my perspective giving me so much more clarity and hope. I feel as if I have woken up and finally see myself for the first time. My self-healing journey would have not been possible without Sara's guidance."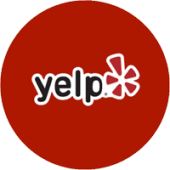 " After only a few sessions, I can't begin to express how much self-awareness & gratitude Sara has opened my eyes to and for that I am truly grateful for her perspective. She has my utmost respect and the highest of recommendations. Sara is a genuine healer."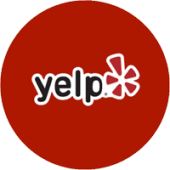 "I have found a balance and improvement in all aspects of my life that I couldn't have achieved without her. Our sessions have ranged from anywhere from just talking to crying to laughing to meditation, and I leave each session feeling at peace no matter how hectic life is at that moment."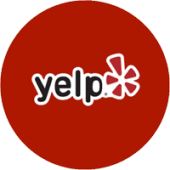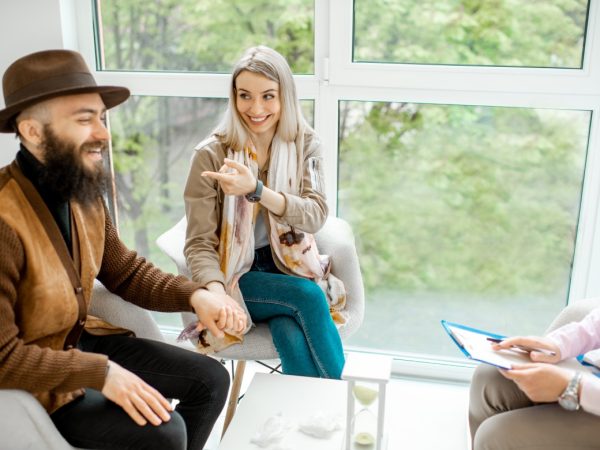 Marriage is a complex and dynamic relationship that requires effort and...
Currently, therapy services are performed virtually on Zoom.
8155 Spectrum, Irvine CA 92618