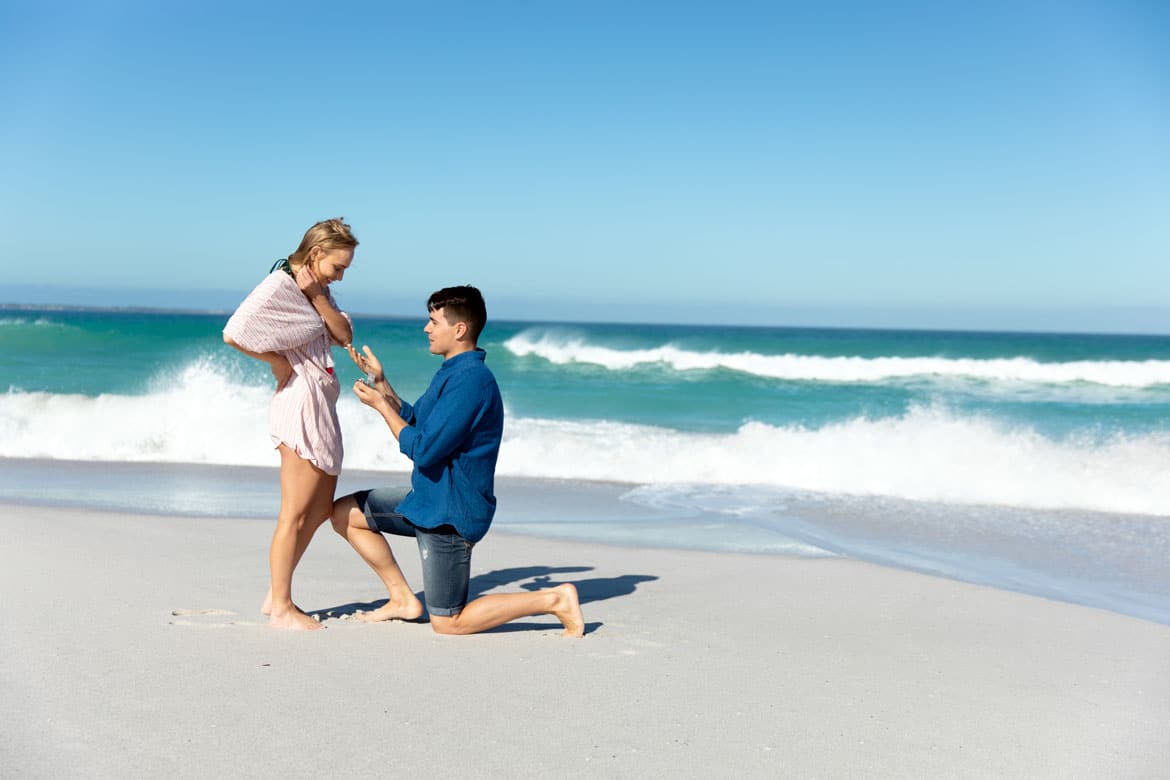 20 Tips to Have a Happy and Healthy Marriage
20 Tips to Have a Happy and Healthy Marriage
No matter how long it's been since you are married, it takes mutual respect, effort from both partners, and commitment to make your marriage work. You may have felt an incredible spark in your first meeting, but keeping that spark alive can get challenging as your relationship grows and you learn more about each other.
Every marriage takes work.
It's normal for people to experience ups and downs in their relationships, but how you handle these situations and overcome the difficulties play a major role in deciding how long your marriage will last.
Of course, every couple wants a healthy and long-lasting relationship. But, what exactly can you do to maintain that spark and stay committed to your partner for the rest of your life? Let's check out the 20 secrets to a happy and healthy marriage.
1) Communicate Everything With Your Partner
The differences in your thought patterns and how you perceive situations can cause problems in your marriage. Your partner does not always agree with what you think. Things escalate when you don't communicate your issues with your spouse. No relationship problem is big enough to not get resolved by communication. 
All it takes for you to have a successful marriage is open and honest communication. It isn't only about speaking about your emotions, but active listening is equally important. You should listen to your partner, understand their emotions, and try to connect with them through communication. That's how relationships work.
2) Have a Date Every 2-3 Weeks
A romantic candle-light dinner date is all you need to reignite your spark and make your connection stronger. People feel overwhelmed with the non-stop work, family responsibilities, and busy schedules. As a result, they don't get time to plan a date where they can spend some time alone, understand each other, and make time for each other. 
You should have a date night every week or at least once a month. A romantic date at a restaurant or one of the most picturesque places in your town can give you time to connect and communicate. 
3) Compliment Your Spouse 
Remember the days when you used to compliment your girl/guy for the way they dress up for dates or how good they are at cooking? One of the many reasons marriages fail is the lost spark in your relationship. Let your partner feel appreciated. Compliment them for everything they do for you. 
For example, tell your spouse how lucky you are to have them in your life, how you love their smile, how good they are at treating people, and so on. A compliment shouldn't be only for the good work they do for you, but it's equally important to express how lucky you feel about spending your life with them. 
4) Pay Attention to Small Things
Focus on what your partner says to you. Listen to them and note every little thing they mention. For instance, if your spouse tells you how they'd love to try the new restaurant in the town, surprise them with a dinner date at this restaurant. Or, if they mention how they want the particular pair of shoes, give them their favorite shoes on your wedding anniversary or birthday. These things mean a lot. It shows how you are willing to go the extra mile to satisfy your partner and make them happy. It is these little gestures that strengthen your bond.
5) Do not Bring up the Past
The most common mistake of couples is bringing up past problems. A majority of fights initiate because one of you mentions a past event that you don't want to remember. It could be an argument with your family, the irresponsible behavior of your spouse, or a past relationship. It's impossible to make a relationship work if you keep bringing up past problems that have already been resolved. Do not dwell on the past, as it will make things worse. Instead, communicate with your partner or consider therapy to fix things.
6) Know Your Boundaries
Everyone has a different way of communication. Some people want to be left alone after a fight, while others want their spouse to comfort them. You should know how your partner wants to be approached after an argument. 
Know your boundaries and do what your partner will appreciate, instead of acting clingy or not responding at all. Discuss your boundaries with each other. That's the simplest and effective way to learn more about one another.
7) Laugh Together
A relationship is not about serious stuff all the time. If you want your bond to get stronger, you need to become friends first. Ask yourself, "are you comfortable with your spouse"? How often do you laugh together? When was the last time you binge-watched a comedy or romantic movie? How often do you share jokes or funny stories with your spouse? The missing spark could be because of the lack of humor and fun in your relationship. An important part of being married is to enjoy the person you love. 
8) Focus on Yourself Too
How you see yourself affects how you act in your relationship. If you have low self-esteem, you will want a partner who knows how to reassure you. If you have insecurities, you may want to be with your spouse everywhere. 
The relationship works when you make your partner feel special, but it doesn't work when you lose yourself in the process. You need to consider your happiness as well. Take some time for yourself. Go out with your friends, plan a vacation with your family, or go on a solo trip to discover yourself. You can't build a healthy relationship when you can't keep yourself happy. So, focus on yourself. 
9) Set Realistic Expectations
The biggest issue with girls is that they think their married life will be as beautiful as the romantic movies and fairytale endings. Reality is, however, a lot different from the movies. It's time to stop fantasizing and be practical. Marriage does not work the way directors show it in the movies. Your focus should be on nourishing your friendship and making your relationship stronger, instead of fantasizing about the things that do not work in reality.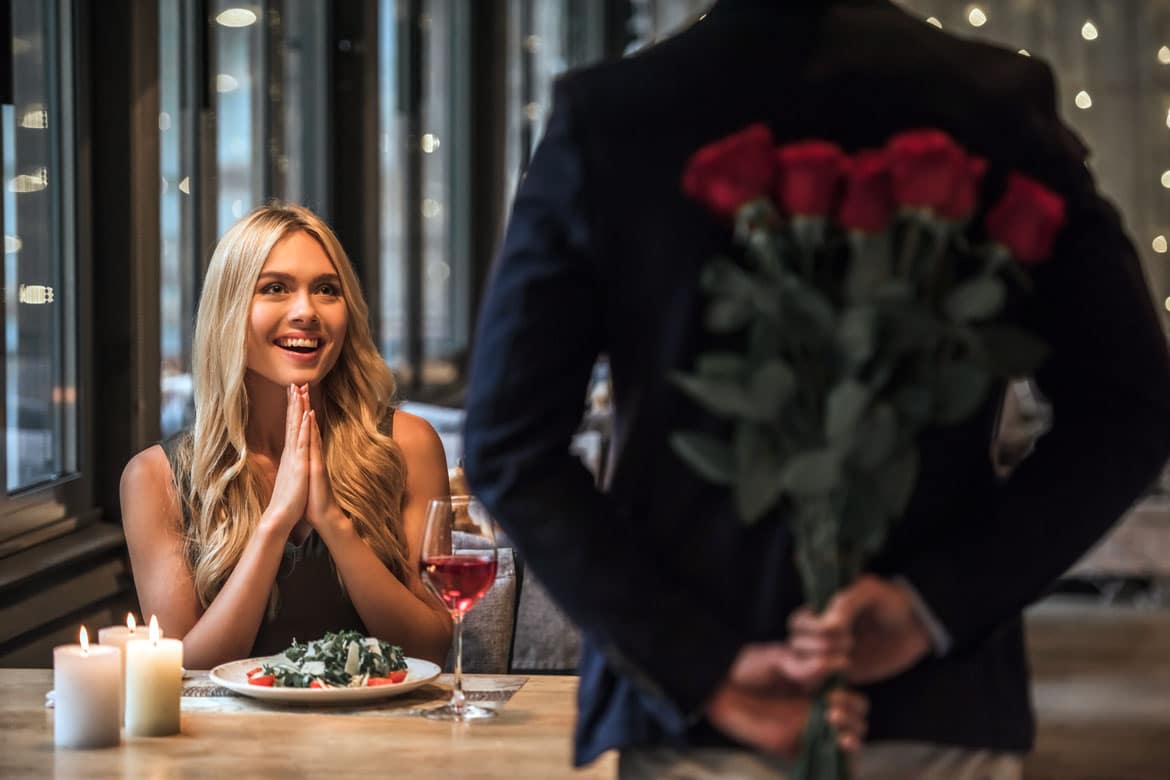 10) Consider it from Your Partner's Perspective
Do you know the most common reason for arguments and fights between couples is the lack of understanding? Let's say your partner does not take you out or surprise you on your birthdays. That doesn't mean they don't love you. Have you ever thought about considering it from your partner's perspective? What if they are facing issues at work? What if they are too caught up with their family responsibilities that they cannot give you time? If you see it from their perspective, chances are you will understand them, and things will work out between you.
11) Keep Your Romance Alive
Earlier, we mentioned how the spark fades as your relationship builds over time. However, romance is important if you want a healthy and happy relationship. PDA is very important. It conveys how deeply you are in love with your spouse and how far you are willing to go just to keep the relationship alive. Goodnight kisses, a walk on the beach, dinner dates, surprises, and romantic messages are a few things that strengthen your bond. 
12) Accept the Flaws
Initially, people tend to ignore flaws in their partners and focus on the good only. That's how people build a connection and fall in love. However, as you spend more time together, you realize that the person is not as good as you had thought. Everyone has flaws. The sooner you accept these flaws, the higher the chances your partner will respect and love you more. 
13) Put Your Ego Aside
Love and ego never go hand in hand. Your relationship can never get stronger if you let your ego get the better of you. Arguments happen in every relationship, and they are normal. But, if you expect your partner to always be the first to apologize after a fight, then that's a problem. Respect is one of the most important things in a marriage. You should understand that you can be wrong sometimes. If you did something wrong, apologize to your spouse. Ego is not going to solve the issue. If anything, it will make things worse for you.
14) Never Take Your Partner for Granted
Many relationships break because one of the partners feels worthless and undervalued. Marriages do not work if you feel like you are taken for granted or you don't get the respect you deserve. Unfortunately, that's also a common reason for the growing number of divorces in the USA. Do you know what makes a marriage successful? Respect for each other! 
15) Keep Intimacy Alive
Sex is the last thing on your to-do list when you are overburdened with family and work responsibilities. However, intimacy is the most important factor for a successful marriage. A relationship without intimacy or romance cannot last long. 
You can discuss some exciting sex ideas with your partner. See if you can use bedroom props, try new positions, and do fantasy role-playing. All these things can make your sex life exciting and your relationship stronger. Remember that good sex is important for a healthy relationship. You should do it at least twice every week. 
16) Do Not Control Your Partner
You are a couple, but your partner is an individual before your spouse. They know what they have to do, how to make decisions, and how to live their life. You can suggest things but never control your partner. Nobody likes being controlled. Let your partner do what they like to do. The more freedom you give your spouse, the more they will respect and love you. 
17) Be Supportive
One of the qualities a person wants in their spouse is a supportive nature. That doesn't mean you have to support every decision they make. The goal is to be so strong and supportive enough that your partner discusses their ideas with you before they make a decision. They value your advice because they know you will never suggest anything wrong. Give suggestions, but if your partner has different views, support them. Let them know that you value their perspective, and you will support them no matter what.
18) Never Let Your Insecurities Break Your Relationship
Another common problem in today's relationships is insecurities. It's hard for people to trust someone after a heartbreak. You should understand that the person you have married is different from your ex. They will not cheat on you or do anything to hurt you. However, your insecurities can be a cause of concern. If you can't trust your partner, you can't love or respect them either. That's because trust and respect are the two most important parts of a successful marriage.
19) Do Not Threaten Your Partner with the D-word
Fights happen in all relationships. It is healthy to have arguments in your married life, but it should never reach a point where you end up using divorce as a tool to threaten your partner. Just walk away when you are angry. It is better to not talk to your partner than hurt them with your words. Take a break, go out for some fresh air, or go on a vacation. Talk to your spouse when you have cleared your head.
20) Get Counseling
Couples Therapist offers marriage counseling in Orange County, California. Counseling is the best way to make your marriage work. A certified counselor will help you explore your beliefs, understand the problems, and resolve your issues. If nothing works, marriage counseling is your best bet to make your marriage work.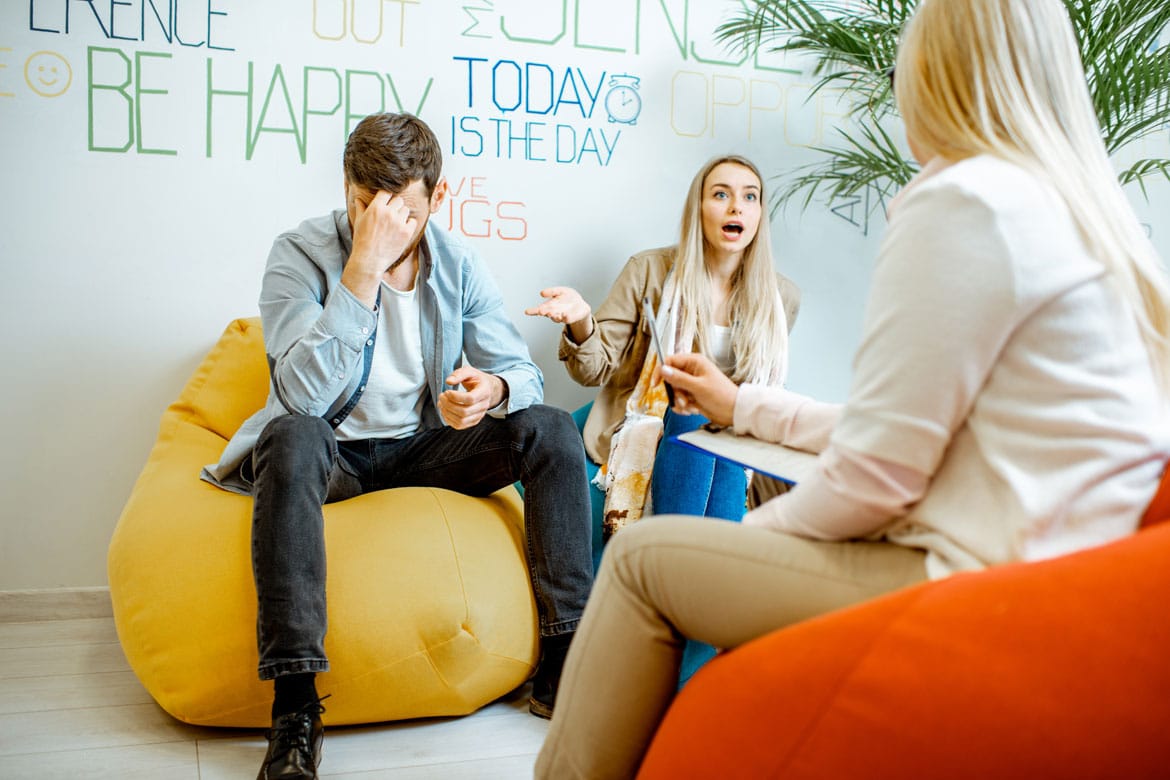 Conclusion
Problems happen in every marriage. Your love life may not look as good as it did a few years ago. However, any problem can be fixed if you understand your partner and take steps to save your relationship. So, these were the happy marriage tricks anyone can learn. Follow these methods to learn more about your partner and build a strong relationship. Good Luck!
Looking for a qualified Marriage Counselor in Orange County, CA
Sara Fakhraei, LMFT, a licensed marriage counselor with more than eight years of experience in the field of marriage therapy, offers specialized marriage therapy services that help people with their life problems. Sara Fakhraei, one of the best marriage therapists in Orange County, CA, provides her clients with techniques that allow them to cope with their shortcomings better. Contact her today and see the benefits you can gain from marriage therapy.
Related Posts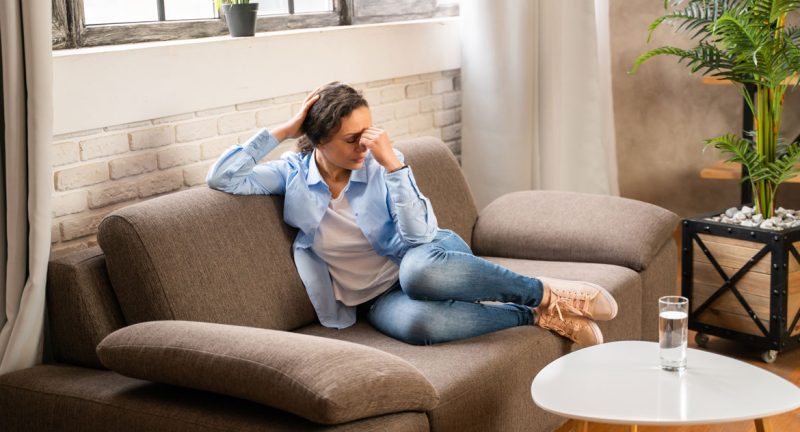 You plan a vacation to de-stress and unwind. After working tirelessly for months,...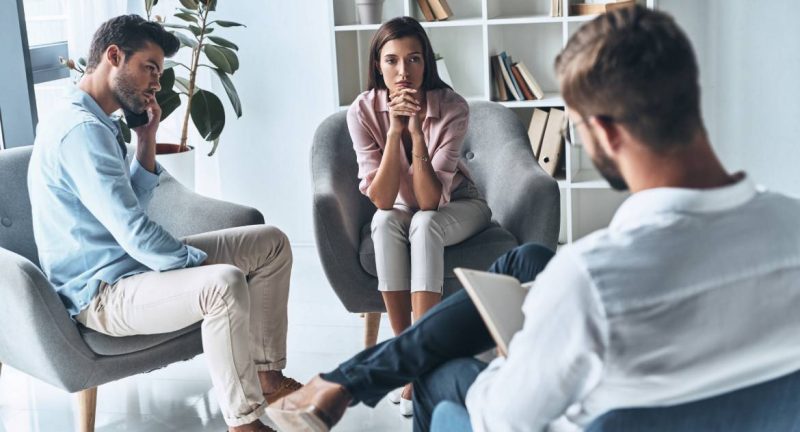 Marriage is a complex and dynamic relationship that requires effort and...