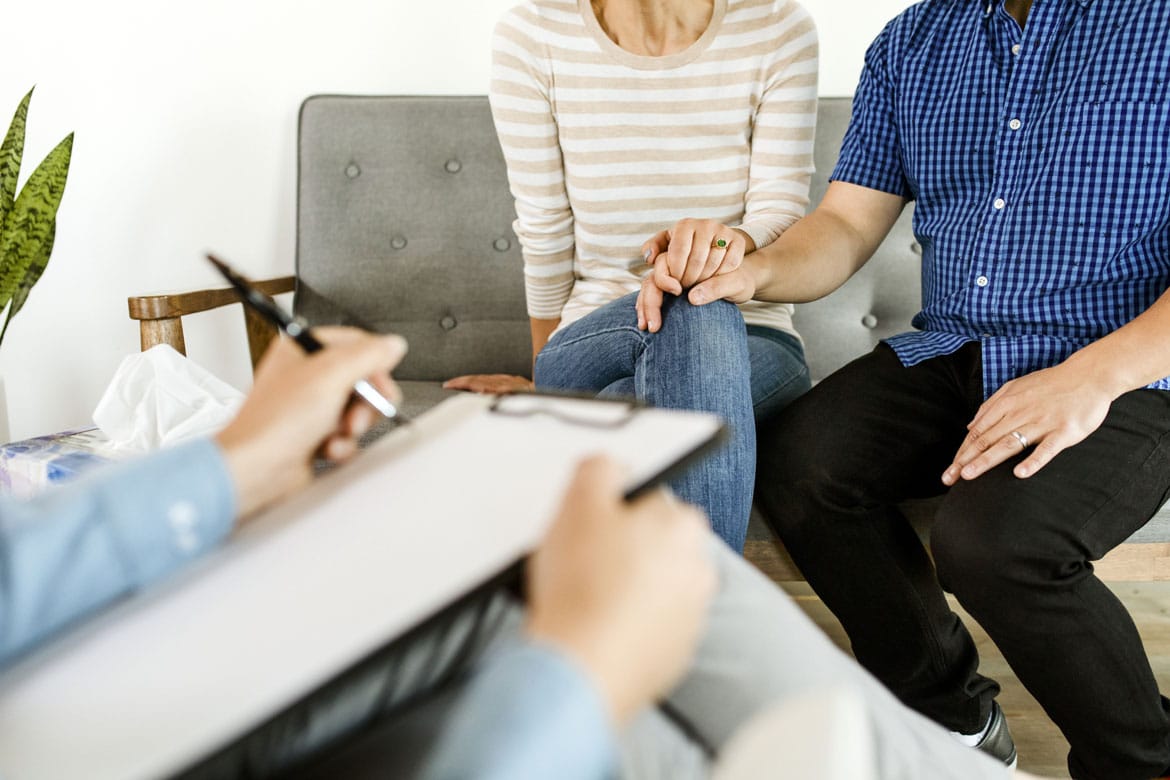 How to Find the Right Couples Therapist in Orange County, CA
How to Find the Right Couples Therapist in Orange County, CA
A relationship will go through ups and downs. Some days are full of happiness, while some days have their fair share of dull moments. Couples always try their best to keep the spark alive in their relationship. However, it is not always a bed of roses. The road to a relationship can be bumpy sometimes.
Luckily, there is always a solution. A couple's therapist can solve many relationship issues. Nowadays, couples are not shy to visit therapists as they prefer resolving their marital problems rather than lingering with them.
Before choosing the right couples therapist for you and your partner, let us look at the issues that might signal the time to go to a couples therapist:
Having Communication Gaps in Your Relationship
Most relationships suffer from a communication gap. When you cannot communicate with your partner openly about your feelings and emotions, that is where the trouble starts. Communication is the foundation of any relationship, and it should be mutual. Poor communication can create unnecessary fights and trust issues.
Stagnation in a relationship
Not every day is going to be without conflict in a relationship. Couples who have been married for many years and have children often feel that the relationship has reached a saturation point. In many cases, spouses have admitted that there is no 'newness' in the relationship. The marriage or the relationship becomes a mere formal bond where the connection gradually fades away.
Frequent Fights
Frequent fights in a relationship are inevitable. But if the same issue occurs repeatedly and there is no specific resolution for that, then the relationship might go topsy-turvy. Unhealthy fights are not good in the long run.
Unable to handle parenthood
A new baby in a couple's life not only brings joy but also calls for a lot of responsibility. Often, couples fail to find the correct balance between their personal and professional lives, which usually results in conflicts becoming a part of everyday life.
Unfaithfulness
Betrayal in a relationship can inevitably lead to the end of it. Mutual trust is an integral part of any healthy and successful relationship.
Emotional detachment
While physical intimacy takes a significant role in making any relationship successful, emotional compatibility and attachment are equally important. Your partner takes care of your emotional needs. So, when one partner fails to provide emotional support to the other or does not reciprocate with the same emotions, the relationship becomes fragile and starts to lose integrity.
While considering a break-up or divorce
When the problems keep on mounting up, couples are forced to make the tough decision of break-up or divorce. However, divorces or break-ups are not the last options. With a good couples' therapist or marriage counseling, couples can examine their problems, get a different perspective in their relationship, and work together to strengthen the relationship.
If your relationship is going through any of the rough patches mentioned above, consider seeing a licensed couples therapist to help resolve your problems.
What to Look For in the Right Couple's Therapist
Your therapist must have experience in your specific area. Always seek assistance from a licensed professional for guaranteed results.
The therapist's approach to your relationship plays a huge role and should be customized according to your needs and situations. Not all approaches work the same for everyone.
Initially, talking about your relationship with therapists can be awkward. You might take some time to open up. It is always good to build a comfortable relationship with your therapist from the beginning to talk freely about your issues. The comfort level and ease between you and your therapist are essential.
You are looking for help from a therapist because you value your relationship. Hence, you will have to be patient with the process. It is always best to know how many sessions you will have, how long each session is, and when and where these sessions will occur. You must know the complete roadmap from your therapist to get the best outcome.
Always check out testimonials from previous patients. It will inform you about what kind of services or strategies they have provided before, how many couples have benefited from the counseling sessions, what has been their success rate, etc.
Sara Fakhraei, LMFT, is a professional couples therapist in Orange County. Sara believes in a practical approach to solving the issues between a couple. She listens to the problems a couple is going through to understand their scenarios from a different perspective. She aims to provide solutions to overcome obstacles in a relationship and help them lead to a happy, healthy life.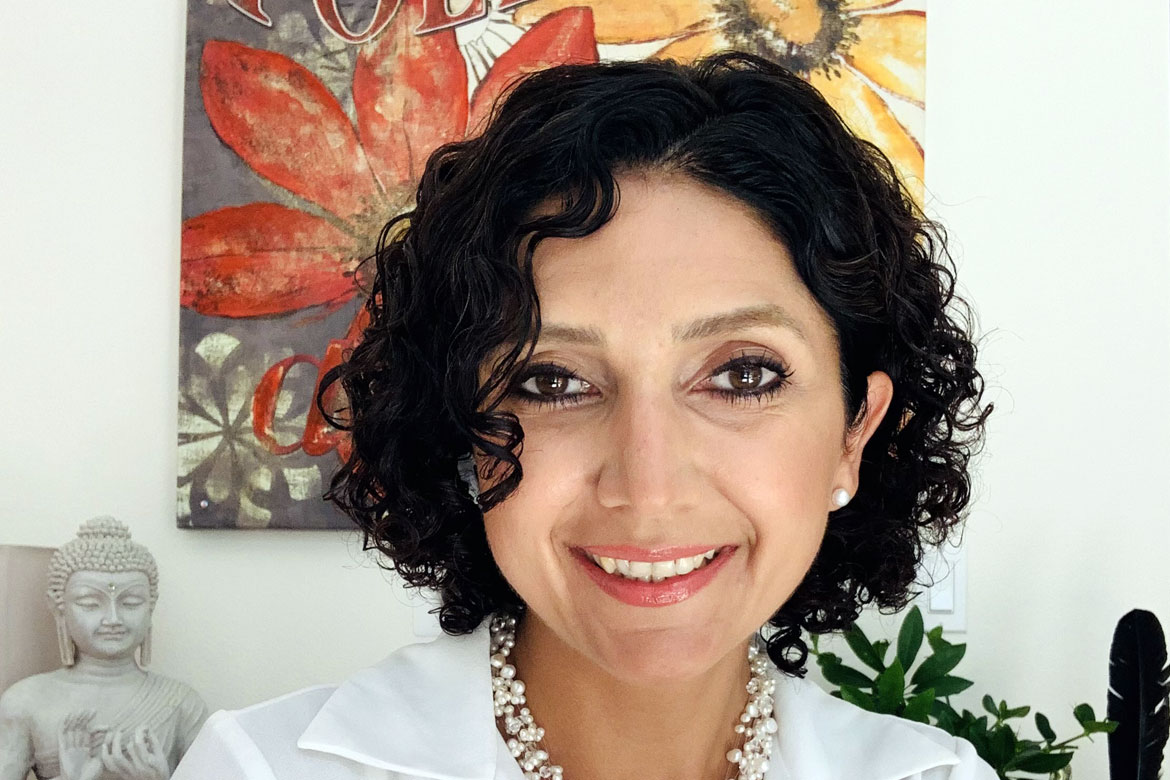 Sara is known as the happy couple expert therapist. She invests quality time with each of her clients and patiently gathers all kinds of information to deal with the issues.
She gives 100% confidentiality to all her clients. So, any couple can freely discuss their issues without worry. All information is safe and secure. She extends her support to all the couples. Couples have the liberty to consult her whenever they are having a tough time in their relationship. Couples can easily rely on her and share their difficulties without any inhibition. She investigates all the matters and never leaves until that is solved. With her eight years of experience providing excellent results for couples, one is guaranteed to have the best results from couple therapy.
Sara believes in upskilling herself and keeps herself updated by attending seminars and workshops regularly. She provides marriage counseling to couples to help them improve their relationship. Couples have seen extraordinary results with her methods where they have rebuilt the lost intimacy, resolved past issues, refined communications, and fixed conflicts to start again.
She also offers a free marriage counseling consultation to build trust between herself and her clients. She analyzes the problems carefully by paying close attention and listening to their stories. Her process involves assessments, couple and individual interviews, and eventually, she gives her feedback.
Couples can choose to consult through video sessions as well.
If you are looking for the right couple therapy in Orange County, Sara Fakhraei, LMFT, will help you through your couple's needs and help build back your healthy relationship with your partner.
Related Posts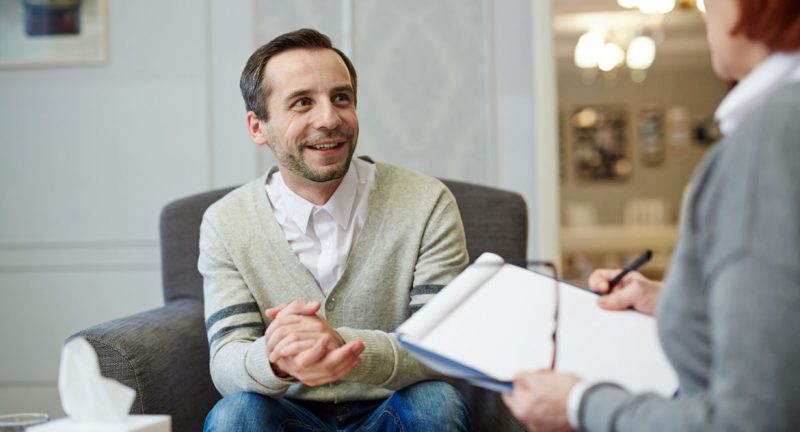 The last couple of years have seen a lot of growth and openness in people on the...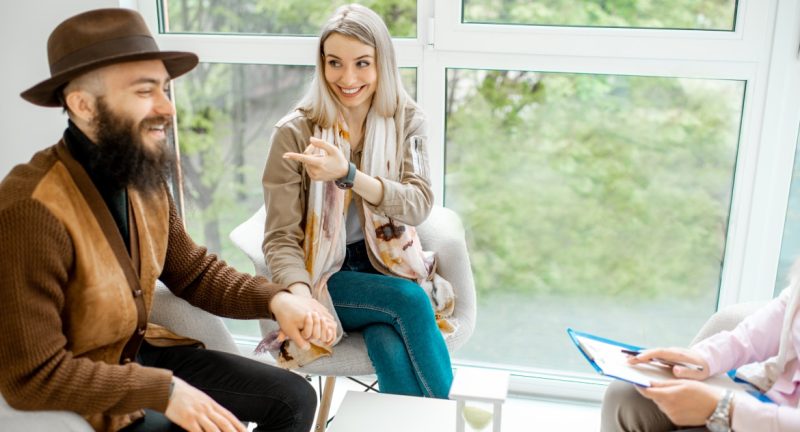 Marriage is a complex and dynamic relationship that requires effort and...